Sea Wall Realignment & Petition
There will be a public meeting held on Monday 31st January at Little Oakley Memorial Club. Doors open at 6.30pm for a prompt start at 7pm. The meeting is being hosted by Little Oakley Parish Council (LOPC) at the request of Hutchison Ports who will have representatives present to give a brief presentation on the proposed plans. There will then be an opportunity for members of the public to ask questions about the scheme. As the time available for public speaking will be limited LOPC request that, if possible, questions be submitted in advance by emailing the clerk - clerk@littleoakleypc.org.uk with PUBLIC MEETING in the subject line. We know feelings are running high about this application and the club's maximum capacity is 175 so entry may have to be restricted. Please get there early if you want to raise a question in person. Doors and windows will be left open for ventilation so please wear warm clothing. Refreshments served 6.30 - 7.00.
For a link to Hutchinson's planning application to TDC and the Parish Council's objection response to it, please see our webpage.
LOPC has also started a petition on Change.org. Please support our campaign to save this important local amenity. The petition will now be running into February and will close shortly before the official TDC consultation period ends (date tbc) . Please encourage as many people to sign as you can AND submit comments on the TDC planning portal.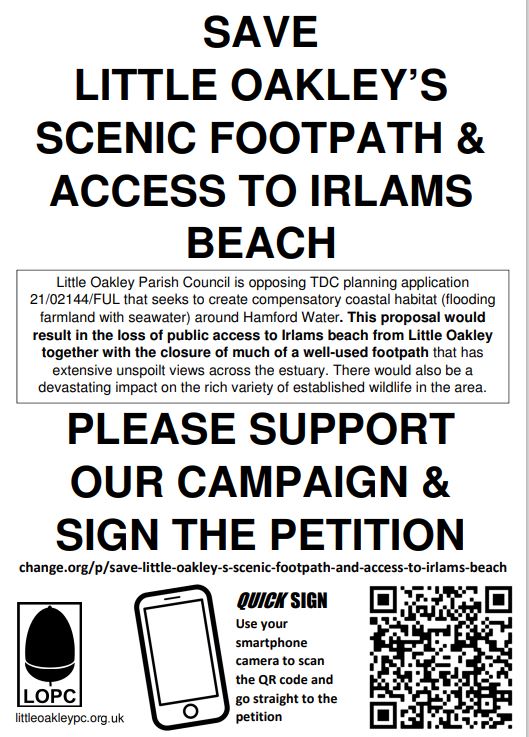 Date of notice:
Thursday, 13 January 2022