About Us
With records stretching back to 1894, Little Oakley Parish Council strives to represent the interests of its 1171 residents (2011 Census) at a local parish level. The Council and its nine unpaid volunteer Councillors welcomes the support, views and input of the local community. There are currently three vacancies for Parish Councillors and if you think you have what it takes (experience is not a requirement, but a sense of community involvement is essential), please get in touch with us.
A few details about Little Oakley:
St Michael's Church Ramsey with Little Oakley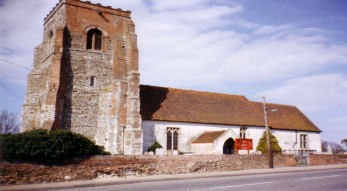 St.Michael's Church stands at the top of Church Hill and serves the communities of both Ramsey and Little Oakley.
Our full council and finance committee meetings are held in the Millennium Room at the rear of the church.
You can find out more about the church here.
---
War Memorial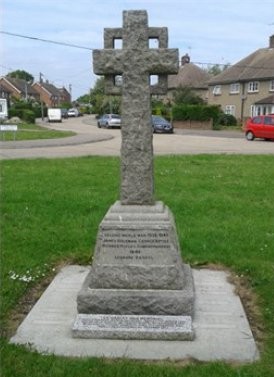 The war memorial was originally situated at St.Mary's church. The church held a dedication service for the erection of the war memorial on the 21st March 1920.
When the church became a residential property, the memorial was relocated to the Methodist church on Harwich Road. When this church closed, another location had to be found for it and in 2004 it was placed at the entrance to Little Oakley Memorial Club.
In 2012, the War Memorial was relocated again to the greensward opposite.
An annual service is held at the memorial on Remembrance Sunday.
---
Ye Olde Cherry Tree Public House

Ye Olde Cherry Tree is Little Oakley's only pub and overlooks the Walton backwaters and the North Sea. There is a beer garden at the rear of the pub and a car park to the side. The pub has a Facebook page where you will find it's contact number, opening hours and other relevant information.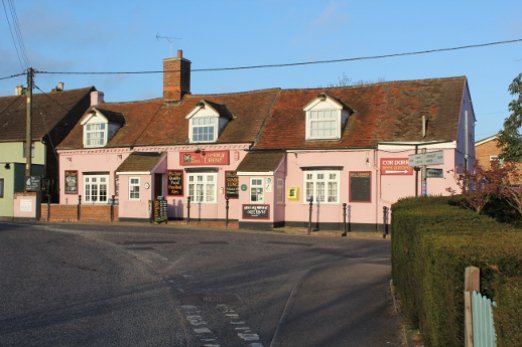 ---
Little Oakley Post Office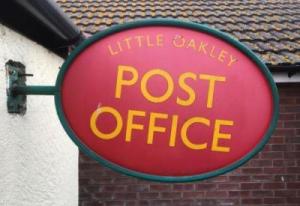 There is a part time Post Office in Little Oakley at the Memorial Club. It is open on Tuesdays, Wednesdays and Fridays from 09.00am to 12.30pm.
---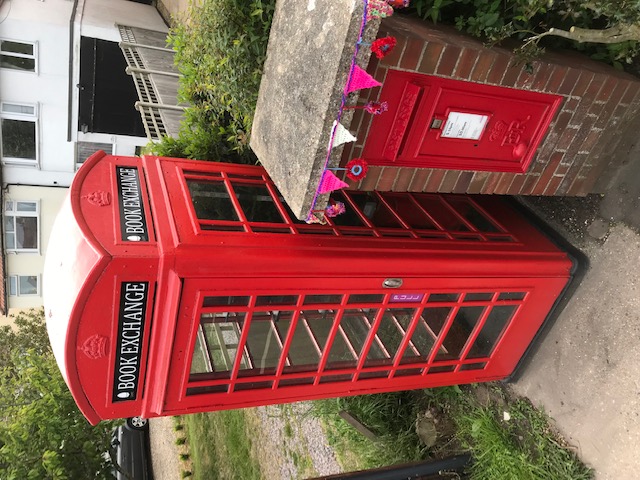 The telephone kiosk outside the old Post Office on Harwich Road now has a new lease of life as the Little Oakley Book Exchange. If you have softback books you have finished with and would like to swap them for new titles please feel free to drop by and see what takes your fancy!